You can complete an entire degree online by taking synchronous and asynchronous web-based courses.
Asynchronous courses are self-paced and do not meet formally. You will be provided access to a course website that includes videos of lectures, readings, and other course materials.

Synchronous courses meet online weekly at a specific and repeated time, starting no earlier than 5:30 P.M. CT.
Online students are considered part-time students. This gives you the flexibility to choose the rate at which you complete courses. You only pay for the courses you enroll in. Many of our online graduate students are working professionals who do not live near Champaign, Illinois.
If this experience sounds right for you, apply to our program as an online student. If you are interested in taking an online course to see if the online experience is for you, you can browse a list of courses available to non-degree seeking students.
Contact Us
Graduate Program Co-coordinator, Associate Professor
Eric Morgan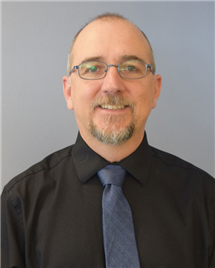 Applications for our full-time on-campus program are due on February 15 for the following academic year. You must apply by this deadline to be considered for financial support. We accept students in our online program on a rolling basis.